Lunar Mission program Luna-GLOB and Luna-RESURS
The rock samples that were used for scientific research of the lunar composition all stem from the US Apollo and the Russian Luna space missions programs in the period from the fifties to the seventies (1957 to 1972). The samples all originate from a restricted area at the lunar near side, close to the equator. The initial studies of the collected samples showed they were pristine and had no evidence of aqueous alteration, and water content was below detection limits. Hence, the studies of the samples led to the generally accepted opinion of a dry lunar surface and volatile depleted Moon in general. This idea persisted for over 40 years. But advancements in analytical detection sensitivities for water, several recent discoveries have indicated that the story of water on the Moon is far from complete.
The Luna-Glob mission is part of the lunar mission program by Roscosmos in collaboration with the European Space Agency. The luncar mission program includes a series of planned flights starting with Luna-25 (Luna Glob) planned for launch in July 2022, followed by Luna-26 one year later and Luna-27 (Luna Resurs) in 2025, and further missions beyond.
Luna-Glob Moon exploration programme is meant to progress toward the creation of a fully robotic lunar base. The first Luna-Glob spacecraft will land near the lunar south pole for scientific investigations of the landing cite. LUNA-Glob will image the terrain and collect and deliver data for the mission Luna-27.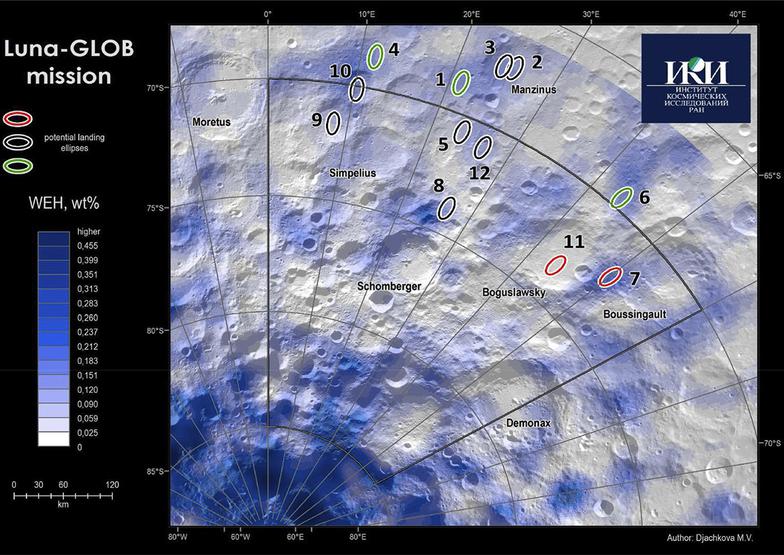 The lunar south pole region is of great interest because the low angle of the Sun over the horizon leads to areas of partial or even complete shadow. These shadowed areas and permanently dark crater floors, where sunlight never reaches, are believed to hide water ice and other frozen substances at or below the surface.
Already in 2006, the U.S. National Aeronautics and Space Administration - NASA chose the west rim of Shackleton Crater, a location close to the South Pole of the Moon, as a likely location for a permanently occupied outpost in the future. In the light of the NASA Artemis program, and the crewed lunar program from the Chinese National Space Administration (CNSA) the analysis of the local material that could be used to produce resources such as oxygen and propellant gained increased attention.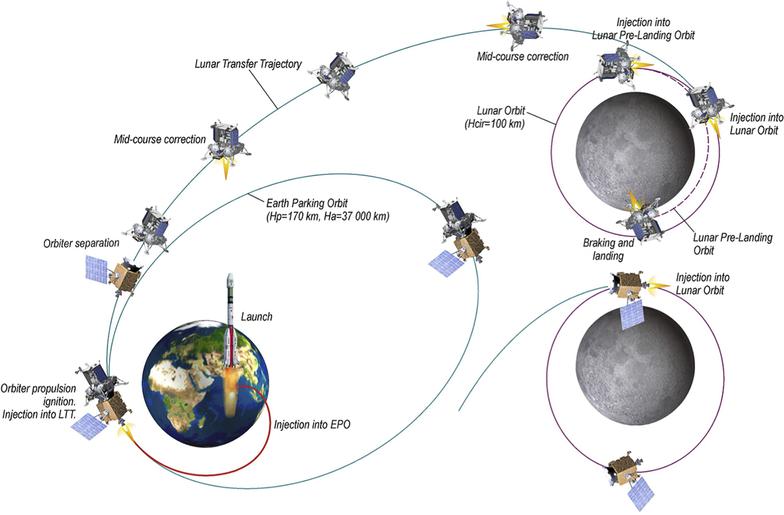 You find more detailed information about the lunar program on our website dedicted to the Luna-NGMS insrument, which is part of the Luna Resurs mission as well as on the Russian space web Luna-Glob and Luna-Resurs and on the ESA Homepage.